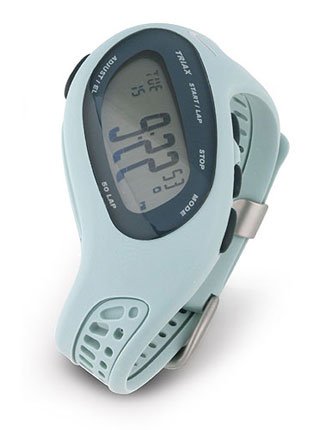 Sports Watches
---
Sports Watches:
Sports watches are specialized wrist watches designed to meet the special timing needs of sports trainers, and athletes. These sports watches need to be water resistant, shock resistant and carry several special functions like: chronograph operations, lap timing, alarm functions, memory functions among others. Some sports watches feature larger digital displays are mounted at a 45 degree angle to the wrist to enable the reader to read it easily while engaging in an active sport.
Dynamic Nike dimensions, excellent training watch ...Triax 3000 men's digital alarm chronograph is rugged, durable and ideal for today's active man. Sturdy steel case has a light blue protective cover and highly stylized matching strap. Striking aluminum bezel frames the lighted digital dial with time, data, chronograph, alarm and lap counter functions. Clock features dual time zone functionality with day, date calendar and lap timer up to 300 laps
We also offer a review selection of vintage or antique watches and pocket watches. Whether you need a pocket watch, man or lady watch, sports, training or dive watch, you'll find it here.